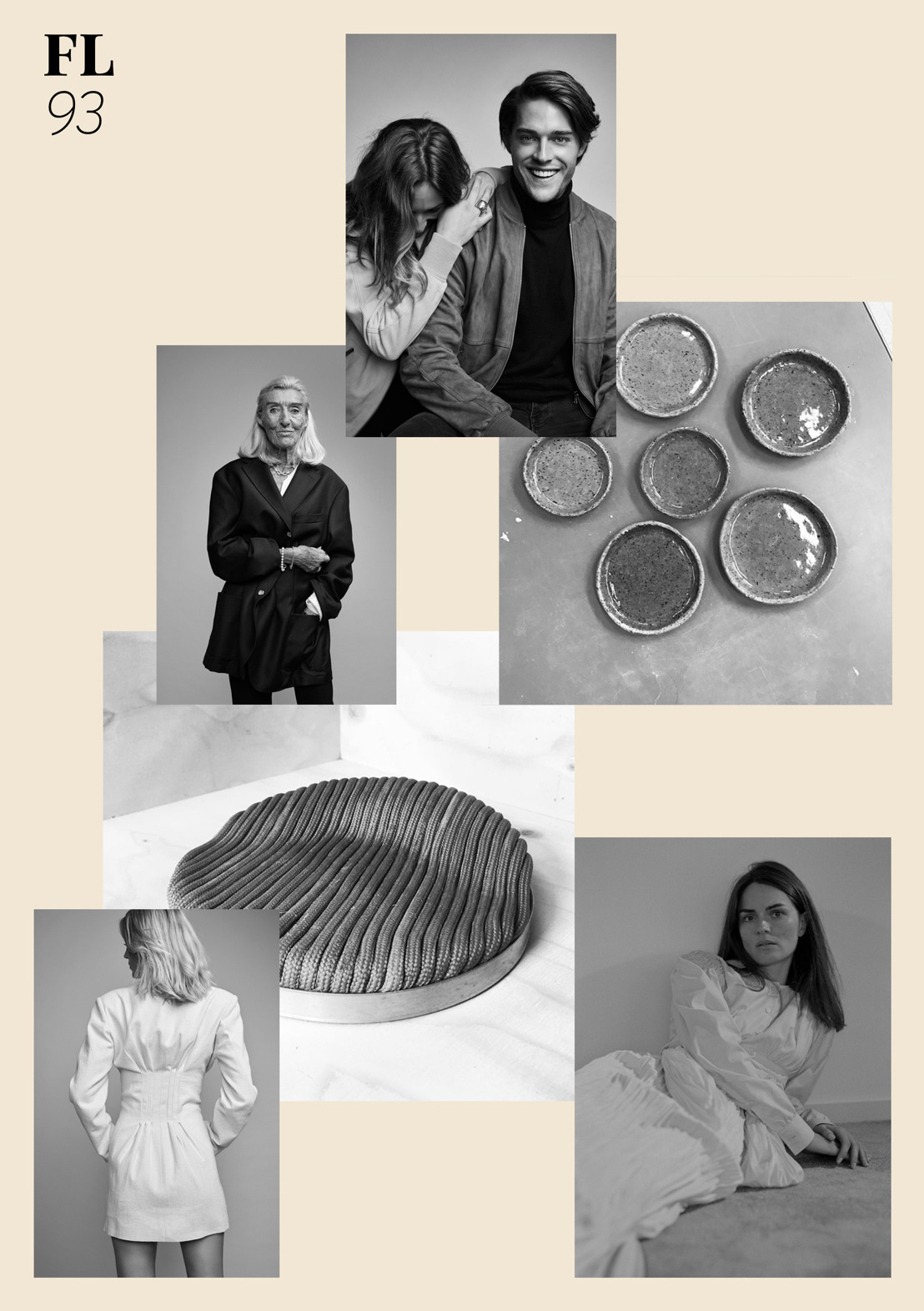 Belgian stylist launches Fortlaan93, a world of unique objects
introducing the FL001series
Wednesday, November 15, 2017 — For years, the Belgian stylist, art director, art lover and cosmopolitan Laura Praet has been travelling around the globe. She constantly encounters inspiring objects and places on her travels, and interesting, like-minded people cross her path. Fortlaan93 – also her home address in Ghent, which is filled with art and design objects – is the platform where she brings everything together. Laura launched her first five collaborations, titled FL001series: all exciting crossovers with international makers. This first series of five exceptional objects was created in close collaboration with Virgili Jubero, Clay Club, Cesar Casier, DDS and Jonas Van Put. The FL001series are available on the Fortlaan93 website.
___________________________________________________________________________________________________________
ABOUT FORTLAAN93
Fortlaan93 saw the light of day when Laura Praet was working in Paris last December. Surrounded and inspired by her international network of talented friends, she came up with the idea of turning them into something more. Enter Fortlaan93, not only the platform where she showcases her creative 'family', but also her home address in Ghent, Belgium. Although Laura is often in London, Paris, Ibiza or New York, Ghent has always been her home base. Her interior consists of a beautifully eclectic mix of art and design objects that she collects on her travels. Fortlaan93 reflects Laura's exceptional eye for aesthetics and her connections in the worlds of fashion, design and art.
Fortlaan93 kicks off with the FL001series, five collaborations with five creative talents from Belgium and abroad who have crossed Laura's path over the years: Virgili Jubero, Clay Club, DDS, Cesar Casier, and Jonas Van Put. Each has designed an exclusive object for Fortlaan93, curated by Laura.
Virgili Jubero - "Anouck"
Laura first met the Spanish photographer and artist Virgili Jubero in Barcelona. They have since been friends and professional 'partners in crime' for more than 10 years. At Fortlaan93, they will present "Anouck", an analogue image of the Belgian supermodel Anouck Lepère. She was shot in Antwerp (2016) by Virgili and styled by Laura.
Clay Club - "Stoneware Ceramics"
Clay Club is the handmade ceramics project by make-up artist Sigrid Volders. Laura got to know Sigrid on set, and this was how she discovered Clay Club. The pair went on to create "Stoneware Ceramics" together, a limited edition collection of 30 unique ceramic plates in an earthy beige clay, mixed with a black chamotte.
Cesar Casier - "Bomber Jacket"
Belgian top model, chef and designer Cesar Casier and Laura have been friends for many years (12 to be exact). Having worked together on Cesar's own line of T-shirts, creating a design for Fortlaan93 was a natural step to take. The result is a unisex suede "Bomber Jacket", a timeless item and the crowning glory of their 'Best Friends Forever' friendship.
DDS - "Daddy Dress"
Fashion designer Delphine De Somer introduced Laura to the magical and exotic world of Marrakech. They decided to design a men's jacket together, adapted to the female figure. The "Daddy Dress" is handmade in Delphine's workshop in Marrakech. The leading Belgian model Ingrid Parewijck and Laura's grandmother (her muse) modelled the "Daddy Dress" for Fortlaan93.
Jonas Van Put - "Conversation Pit"
As an interior architect and furniture designer, Jonas Van Put creates monumental steel constructions, furniture and art installations that both improve social interaction and call it into question. Following a successful initial collaboration for the music festival WECANDANCE, for which Jonas created a unique sculpture, he has designed the "Conversation Pit" for Fortlaan93, a large pouffe whose aim is to encourage conversation between her guests.
ABOUT LAURA PRAET
The Belgian Laura Praet (1987) currently has a career as a stylist (Sabato, So Soir, Vanidad, Graanmarkt 13, Bea Mombaers), assists the successful Belgian stylist and art director Tom Van Dorpe, and is herself an art director for WECANDANCE and a freelancer for Villa Eugenie. After her travels in Barcelona, NYC, Paris, Ibiza and London, she has returned to the cosy – but nevertheless highly creative – city of Ghent, her home base in between trips. Her love of art and cosmopolitanism are reflected in her apartment at Fortlaan 93, her unique world of art, design and fashion.
___________________________________________________________________________________________________________
Hereby the doors to Fortlaan93 are officially opened.
The FL001series are available at www.fortlaan93.com
Contact sayrade@vonyellow.be for more information, imagery and/or an interview with Laura Praet.