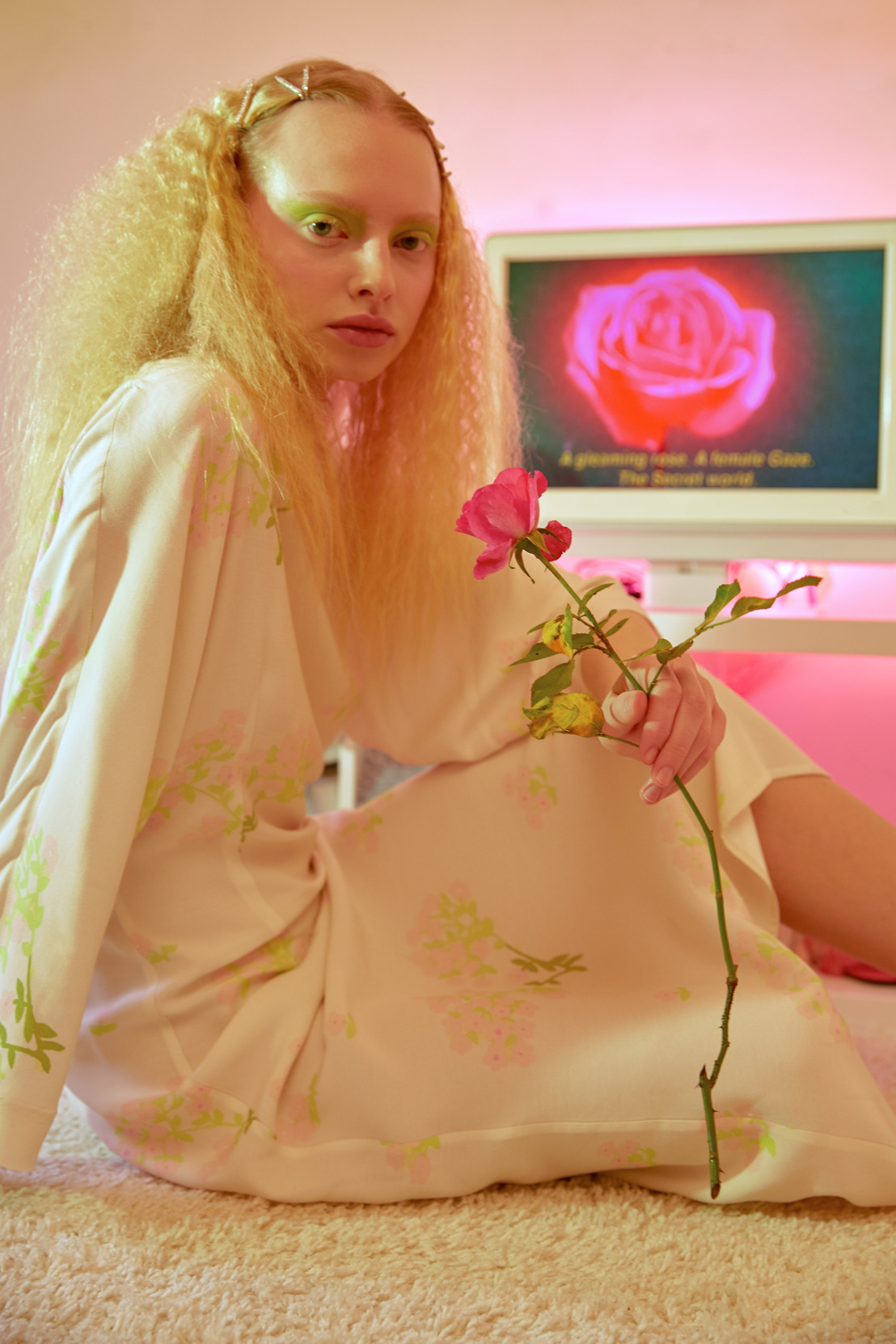 Bernadette presents its first collection
Sacred Women, Secret World
Monday, January 22, 2018 — BERNADETTE is a Belgian womenswear brand, established in 2017, that originates from the desire of mother-and-daughter designer duo Bernadette and Charlotte De Geyter to join forces. The collaborative effort that drives BERNADETTE looks to uncover a novel creative world within the brand, through new designs, prints and imagery each year.
At the time when Bernadette launched Made by Bernadette, in 2013, her daughter Charlotte studied fashion design at the Royal Academy of Fine Arts in Antwerp. Four years after Charlotte's graduation, the two decided to combine each of their strengths – Bernadette's personal approach to handmade knitwear and Charlotte's creative universe, influenced by her diverse interests of art, nature, film and drawing – to create the BERNADETTE collections. Taking their time to develop a product and share a narrative, the BERNADETTE aesthetic is playful, with vivid colours and a fresh take on pattern, thanks to Charlotte's originally developed Italian printed textiles.
Their unique mother/daughter dynamic allows Bernadette and Charlotte to show the power that resides in uniting their creative differences, while still approaching silhouettes through a shared hyper feminine viewpoint.
Electing to work with classic designs rather than passing trends, BERNADETTE delivers timeless collections comprising various dresses completed with one skirt – garments which can be worn throughout the year and which can be styled for many occasions. The collection will expand as seasons progress, favouring quality and creativity instead of conforming to the pressures of the traditional seasonal production rhythm. With BERNADETTE, both designers take their time to tell a story and to construct a creative universe.
Collection 1: Sacred Women, Secret World
Nourished by a family tradition of wandering around on vintage and antique markets, Bernadette and Charlotte were inspired by vintage lingerie, sleeping gowns, old floral wallpaper and botanic drawings for this first collection. They wanted to uncover an ever-intriguing intimate female world – the secret worlds that encompass the meaning of being a woman.
BERNADETTE can currently be found at Graanmarkt 13, Renaissance and Sketch, with more retailers to come. Contact lies@vonyellow.be for lend-outs & styling requests.
Prices range from €475 for a skirt, and from €795 for a dress.