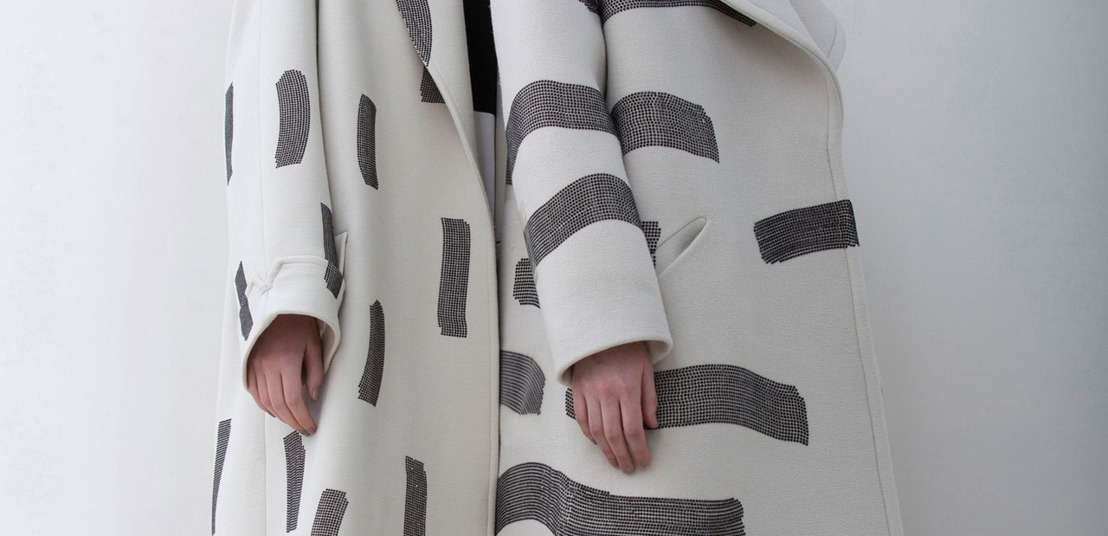 Graanmarkt 13 I FallWinter '16 Collections
Thursday, August 11, 2016 — New in at Graanmarkt 13: FallWinter collections from international fashion labels like Christian Wijnants - Simon Miller - Crista Seya - Opportuno - Ulla Johnson - Bananatime - Re/Done - Demain Il Fera Jour - Citizens of Humanity. Download the images below and find even more imagery in the VonYellow press room. If you are interested in lending out items from the store: let us know!
____________________________________________________________________________________________________________
More imagery in the VonYellow Press Room
U: graanmarkt 13
P: graanmarkt 13
____________________________________________________________________________________________________________
CHRISTIAN WIJNANTS
Christian Wijnants is an Antwerp-based fashion designer. He presents his collections in Paris during Paris Fashion Week and is sold at boutiques and department stores worldwide including Graanmarkt 13, Barneys and Opening Ceremony. After working with Van Noten in Antwerp and Angelo Tarlazzi in Paris, Christian launched his eponymous label in 2003.
SIMON MILLER
Simon Miller was founded on the principles of Japanese fabrication and modern American craftsmanship. The collection of authentic denim, modern ready-to-wear and leather accessories focuses on textural fabrics and advanced wash treatments, offering a sophisticated, natural ease. The brand draws inspiration from the landscapes of the American Southwest, modernism and the natural outdoors, creating collections that are timeless, crafted, and lived-in.
CRISTA SEYA
Crista Seya is a transversal lifestyle project between fashion, art, photography and furnishing launched in Paris in April 2013. Two fashion editors, one Italian and the other Japanese, both stubbornly hidden behind the scenes, are the instigators. Crista Seya creates special timeless clothes and objects that are relaxed, natural and simple to use. Lines are effortless to let the beauty and quality of materials speak by itself, conveying a sense of contemporary ease. Authenticity is the result of collaboration with the best artisans and highest savoir-faire for each item. The high-end production is entirely carried in France, Italy and Japan, with full respect of working ethic.
OPPORTUNO
From its origins in NYC, Opportuno was created – a contemporary knitwear line inspired by no-nonsense Dutch aesthetics with a dose of downtown tomboy. The brand consists of effortless pieces with a youthful take on knitwear and soft tailoring.
ULLA JOHNSON
Ulla Johnson's nomadic eye sees ikat caftan dresses, shaggy oatmeal knits, and tapestry florals painting a vivid bohemian picture for Fall/Winter '16. But opulent textures set a new gravitas: silk velvet delivers dungarees better suited to dinner than daytime, and a divine tiered dress in shimmering mustard is a seasonal stand out. The Ulla Johnson label has become synonymous with custom prints, intricate embroideries, and fine tailoring, all of which have earned her a loyal and global customer base.
Born and raised in Manhattan, the daughter of archaeologists, Ulla Johnson honed her signature style between the streets of New York and the far-flung destinations of their family travels. Her eponymous line, founded in 2000 just after her graduation from university, immediately caught the attention of the fashion press.
BANANATIME
BANANATIME refers to the moments when people take a break from work by doing something fun. The designers wanted products that were versatile enough to pack on a trip, something comfortable to relax at home or wear outside, and often the result was to borrow their boyfriend's clothes. Not being able to find this kind of product out in the market, they launched BANANATIME in 2014. The brand gives you a touch of everyday luxury for both men and women that can be worn as home wear, travel wear, to the beach or as your daily wardrobe. The unisex collection includes a boxer short, an easy pant, and a grand dad shirt made from 100% silk in playful and eclectic patterns.
RE/DONE
RE/DONE is not a denim company. RE/DONE is the first luxury label that was born online and grown as an e-commerce brand, founded by Sean Barron and Jamie Mazur. But more than that, RE/DONE is a movement - a movement to restore individuality to the luxury fashion space, a movement to keep heritage brands relevant, and a movement to create sustainable fashion. These jeans have both vintage character and modern fit. With them, you'll never have to sacrifice personality for shape. NEW IN at Graanmarkt 13 for Fall/Winter '16: High rise ankle crop - black, High rise skirt
DEMAIN IL FERA JOUR
David Carette – a photographer and film director – has been travelling since the early 1990s between Brussels, London and international metropolises (Hong Kong, New York, Moscow, Toronto, etc.). In 2009 he launched 'Demain Il Fera Jour' (Tomorrow is another day), an art direction and scenography studio specializing in fashion and contemporary art... It was under that label that, two years ago, he created a capsule collection of T-shirts and sweatshirts.
CITIZENS OF HUMANITY
Achingly cool as always, the latest collection from Citizens of Humanity is full of envy-inducing wardrobe staples. From a classic look you can count on during FW16, opt for tried-and-true favourites like the slim boot-cut 'Emmanuelle', the relaxed 'Emerson' and the skinny 'Rocket'. The label also has you covered if you've been waiting for the perfect pair of denim dungarees for that effortlessly cool, vintage-inspired look.