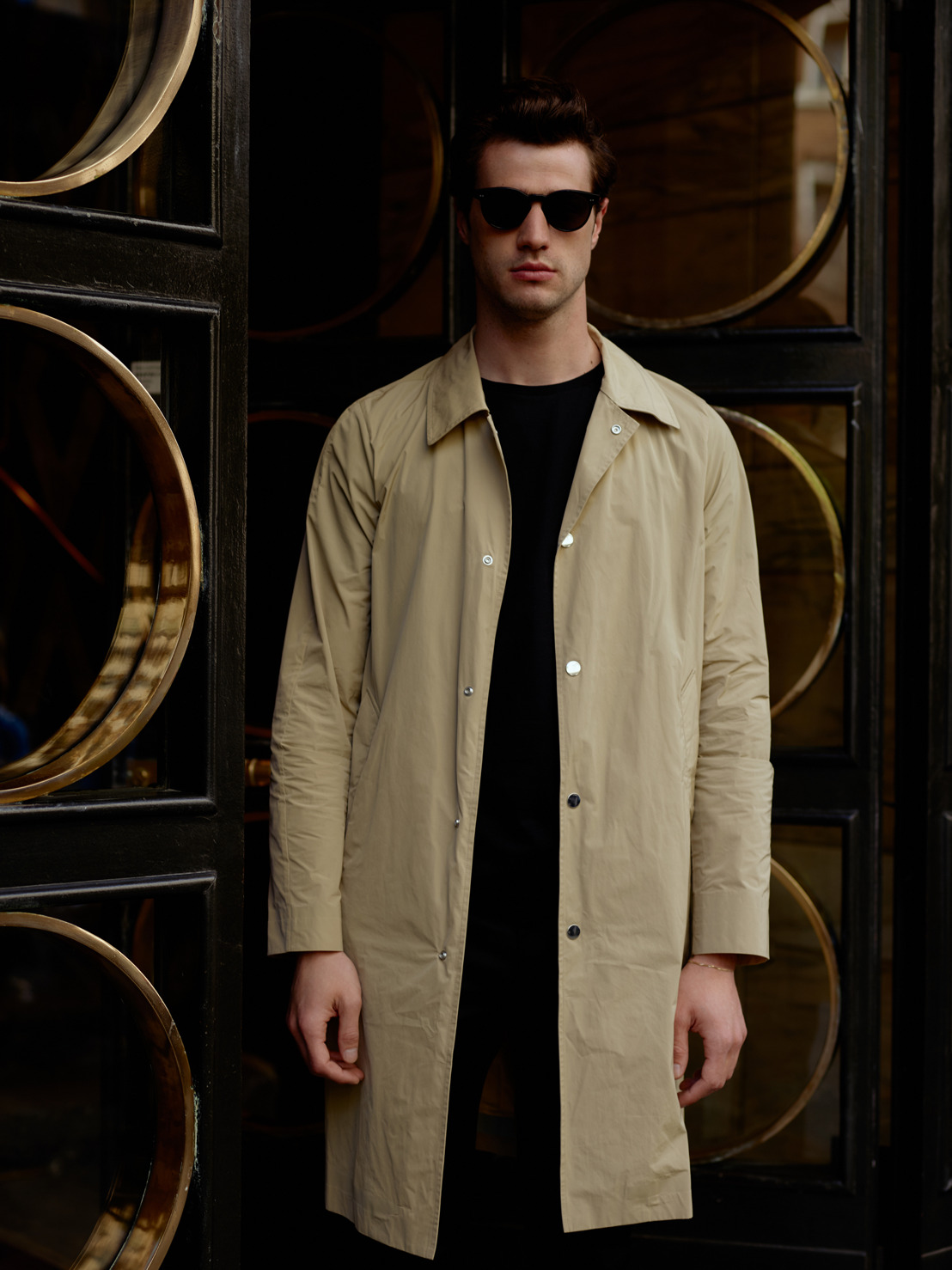 Graanmarkt 13 I Men's Collections 2017
Tuesday, August 22, 2017 — New in at Graanmarkt 13: Men's collections from (inter)national seasonless labels such as Salle Privée, 7d, Bananatime, Appletrees and Susanne Kaufmann. Download the images below and find even more imagery in the VonYellow press room. If you are interested in lending out items at the Graanmarkt 13 store: let us know!
____________________________________________________________________________________________________________
SALLE PRIVEE
Salle Privée is a luxury brand for men who seek and respect the virtues of classic menswear. They believe that true luxury is equivalent to quality and take pride in assisting as your curator for iconic essentials with a modernist sensibility. Salle Privée does not work with seasons or multiple collections; there is one unique range of iconic pieces, fulfilling the role of a completed man's wardrobe and complementing the style of any man around the world. With this philosophy, they go back to the essence: it's about clothing, style and classics.
7d
The search for the right balance in clothing is inspired by the feel clothing evokes when worn in real life,
and the way it consciously contributes to the modern man's wardrobe. 7d constantly refines the cut of their clothing and goes to great lengths to source exceptional fabrics. They translate their vision of organic innovation in an effortless style with a pure yet playful aesthetic. Based in Belgium, the brand shares it's attention to quality and detail with highly specialised mills in England, Italy and Japan and with craftsmen and superior quality manufacturers in the EU.

BANANATIME
It all starts with two best friends living in Amsterdam. Both have lived abroad for a good part of their lives and each having over 16 years experience in brand and product management in fashion. Travel was an important factor in their work life so making the comforts of home time became just as important. They wanted products to wear that were versatile enough to pack on a trip, something easy to relax at home. Not being able to find this kind of product out in the market, they combined it with their love for vintage fabrics and started Bananatime. Bananatime is all about breaking up the monotony of life and having some fun.
APPLETREES
The Swedish brand Appletrees proposes unisex products, raising standards. A truly independent company that puts quality first. With a commitment to never take any shortcuts when it comes to fit, fabric and creation of the products. Appletrees works with natural fibres such as cotton, linen, silk, down and leather.
SUSANNE KAUFMANN
Susanne Kaufmann comes from the Bregenzer Forest, a unique valley in the Alps where the knowledge of the healing powers of nature are passed down from generation to generation. Skin-specific formulas and the greatest possible compatibility were part of the concept from the very beginning. Today, the internationally renowned holistic care line Susanne Kaufmann organic treats comprises more than 60 functional products.
____________________________________________________________________________________________________________
More imagery in the VonYellow Press Room
U: graanmarkt 13
P: graanmarkt 13