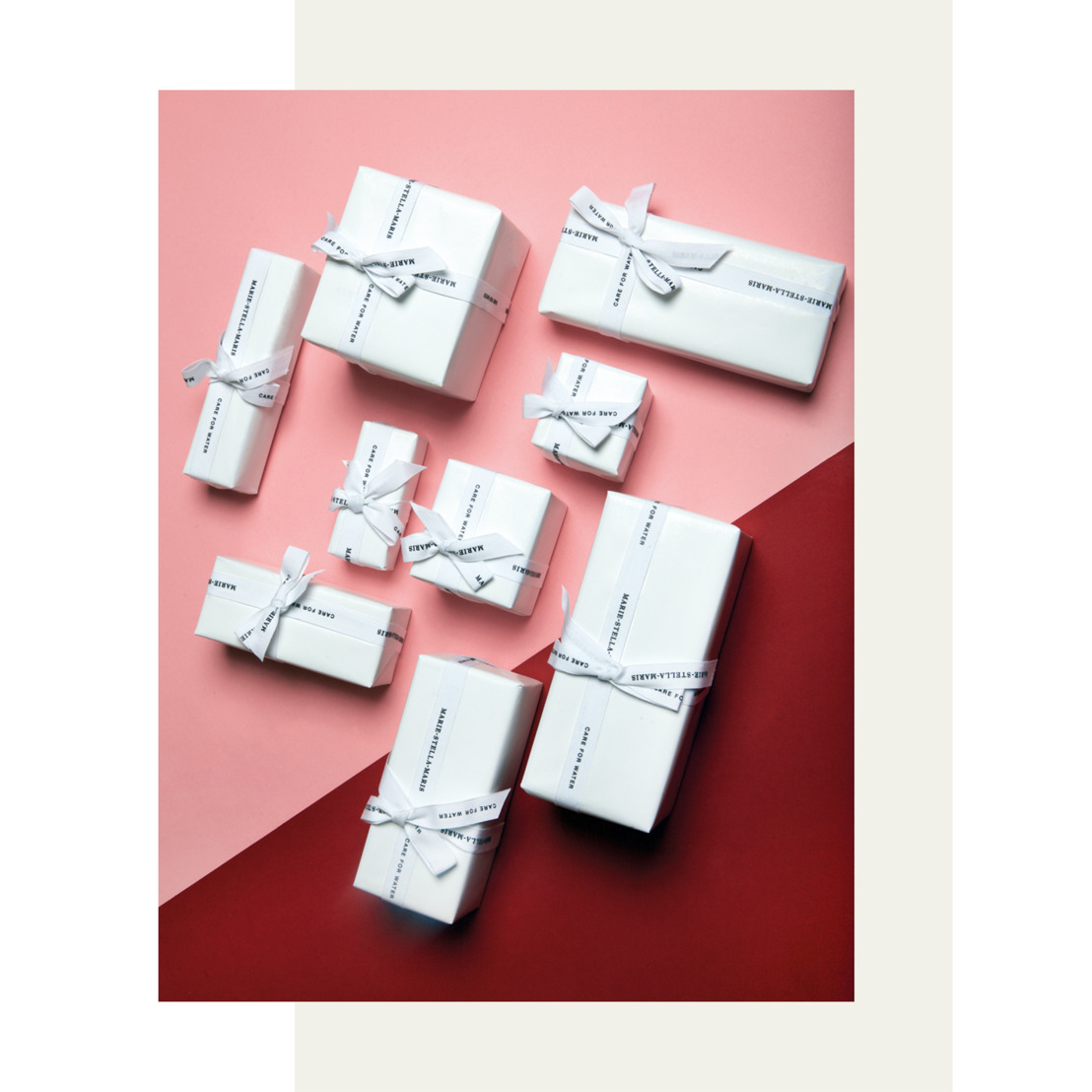 Graanmarkt 13 I The Gift Guide I Part Two
Thursday, November 10, 2016 — Behold the Graanmarkt 13 Gift Guide, introducing the 'crème de la crème' of high quality presents for your beloved ones. Have a look at our favorite Graanmarkt 13 gifts. Download the images below and find even more imagery in the VonYellow press room. If you are interested in lending out items from the store: let us know!
____________________________________________________________________________________________________________
More imagery in the VonYellow Press Room
U: graanmarkt 13
P: graanmarkt 13
____________________________________________________________________________________________________________

PAOLA CADEMARTORI
Paola Cademartori, a designer of Italian-Brazilian origin, started her own high-end bags brand in 2010, after working at the style office of Versace. The success of her creations is founded on an aesthetic vision focused on care for details, combined with the determination to carry out production in Italy. Each bag and shoe is conceived as a design object to own and cherish. The precious seal of each model is a metal buckle, personally designed by Paula supported by her background in jewellery and industrial design.
SOPHIE BILLE BRAHE
Sophie Bill Brahe is a Copenhagen based fine jewellery designer. Graduated from London's Royal College of Arts, fine jewellery designer Sophie Bille Brahe has now started up her eponymous brand. Sophie offers pieces that reflect her thrill for storytelling and avant-garde design, always striving to crack modern luxury.
SYLVAIN LE HEN
Sylvian Le Hen's line of stylish women's hair accessories includes darling hairclips, barrettes, and hair pins. His aesthetic has always been based on luxury, which is why the stylist has been involved with everyone from Chanel to John Galliano, and this same appreciation for the classically luxe design appears throughout the hair accessories range. The Sylvain Le Hen line is renowned for its modern, artistic style.
MAISON FRANCIS KURDJIAN
The Maison Francis Kurkdjian collection is sketched like a fragrance wardrobe, with myriad of facets of emotions. Designed in the tradition of luxury French perfumery, it advocates nevertheless a contemporary vision of the art of creating and wearing perfume.
Maison Francis Kurkdjian's unique personality is fostered by the creative power of a man who has a taste for precision. Recognized as one of the world's most celebrated perfumers, Francis Kurkdjian imagined a fragrance territory of a free, sensual and delicate perfectionism.
ASTIER DE VILLATTE
The scent collection by Astier de Villate, Paris-based brand, takes us on a journey from the biting freshness of a stall of green herbs in Mantes-La-Jolie to the breath of wild jasmine in Algiers and after smelling the fragrance of lemon tree leaves mixed with the woody note of the great cedars in the garden of Villa Medici, we travel to Hawaii to say Aloha to the sunshine with the Honolulu candle.
DONSJE
Amsterdam-based Donsje offers a wide range of adorable bootie and accessories for infants, toddlers and kids. Each Donsje bootie blends padded comfort with the space to move freely, allowing your child's feet to develop naturally and safely in preparation for those long-awaited first steps. Donsje has her own factory in Indonesia. The Donsje team in Indonesia, existing of local artisans who work at the factory or at their homes, lovingly create the handmade booties and accessories. The workers are paid fair wages and are treated respectfully, which is an important statement made by the founder of Donsje.
QUE ONDA VOS
QUE ONDA VOS is a fairtrade design label that produces scarves, bags, carpets and blankets which are all handmade by Indigenous Mayan weavers in Guatemala. In 2013 Hanne De Wyngaert founded the design label QUE ONDA VOS in cooperation with a local fair trade organization. This organization offers support to Mayan women in the Guatemalan countryside by making weaving, a traditional part of their daily lives, a solid source of income. QUE ONDA VOS develops products such as scarfs, bags, carpets and blankets, all 100% handmade by the Mayan weavers in Guatemala. The design of the products is a result of the dialogue, co-operation and interaction between the two cultures.
YSTUDIO
Ystudio aims to explore vanishing culture with its line of artisanal stationery, designed to restore the joy of writing. Each piece comes in a gilded presentation case, making them considered gifts.
YOUYOU
Youyou is an interior and lifestyle brand based in Amsterdam. However, they spend most of our time elsewhere, working closely together with craftsmen and women around the world to create unique handmade collections. From home accessories to jewelry, every item is designed with a breath of Japanese simplicity, then brought to life from gorgeous raw materials.
SIROCCO
The name is inspired by the sirocco wind, that blows all the way from Sahara to Europe and brings a little grains of sand from one culture to another. Sirocco wish to give the possibility to add unique products to interior decoration, products from fascinating cultures.
Their unique products will bring a personal, warm and aesthetic expression to interior decoration. All products are based on traditional crafts and materials of the highest quality.
KENKAWAI
KENKAWAI was founded by three idealists who want to spread their passion for quality and craftsmanship. KENKAWAI is a Japanese name and an homage to Daniel's Japanese grandfather Kazuo Kawai, who had run a lead typesetting workshop at his home in Kobe, Japan and manufactured his print products to the last by hand. The literal translation of KENKAWAI is: 'health' and 'river outfall'.
1882
1882 is a design-led ceramics brand produced in Stoke on Trent, England formed by fourth and fifth generations of the Johnson Brothers family. They produce a combination of essential objects and special pieces that highlight the centuries of industrial heritage cragt skills and knowledge that reside in the heart of the British ceramics industry, Stoke on Trent. Each collection has a different spirit but they always stay true to the core beliefs of the brand.
SUSANNE KAUFMANN
Together with a team of pharmacists and dermatologists, Susanne Kaufmann developed powerful results-oriented products for the applications in this spa from precious natural ingredients. Skin-specific formulas and the greatest possible compatibility were part of the concept from the very beginning. Today, the internationally renowned holistic care line Susanne Kaufmann organic treats comprises more than 60 functional products.
SANTA MARIA NOVELLA
All the products are made with equipment specially designed and custom-built for each specific purpose.
Each product has a peculiar story, for example the Cologne and Pot pourri, two of the company's distinguishing products.Technology and experience that have developed over the years at Officinia Profumo Farmaceutica di Santa Maria Novella are embodied in the laboratories for analyses, research and development which constitute a connection between tradition and technological progress.
MARIE STELLA MARIS
Marie-Stella-Maris is an Amsterdam based lifestyle brand that belives everyone should have access to a source of clean drinking water. By offering natural care product and natural minderal water, we are dedicated to contribute. For each product you purchase, Marie-Stella-Maris donates a fixed amount towards clean drinking water projects worldwide.
BANANATIME
BANANATIME refers to the moments when people take a break from work by doing something fun. The designers wanted products that were versatile enough to pack on a trip, something comfortable to relax at home or wear outside, and often the result was to borrow their boyfriend's clothes. Not being able to find this kind of product out in the market, they launched BANANATIME in 2014. The brand gives you a touch of everyday luxury for both men and women that can be worn as home wear, travel wear, to the beach or as your daily wardrobe. The unisex collection includes a boxer short, an easy pant, and a grandad shirt made from 100% silk in playful and eclectic patterns.
DEMAIN IL FERA JOUR
David Carette – a photographer and film director – has been travelling since the early 1990s between Brussels, London and international metropolises (Hong Kong, New York, Moscow, Toronto, etc.). In 2009 he launched 'Demain Il Fera Jour' (Tomorrow is another day), an art direction and scenography studio specializing in fashion and contemporary art... It was under that label that, two years ago, he created a capsule collection of T-shirts and sweatshirts.
MANSUR GAVRIEL
Mansur Gavriel presents high quality, Italian made products with great attention to material, color and detail. Designed in New York City and produced in Italy, Mansur Gavriel was founded by Rachel Mansur and Floriana Gavriel in 2012.
SHIHARA
Yatu Ishihara began creating his signature pieces in 2008 for friends and family after studying jewelry design in Tokyo. Shihara is known for its innovative and elegant lines. Ranging from earrings to rings to necklaces, Ishihara works with simple materials such as gold, silver, diamonds and pearls. Both subtle and striking, his work's simplistic nature is its signature. Shihara considers jewelry from a theoretical standpoint, while updating the conventional rules, functions and structure of jewelry into a more clean, streamlined and beautiful design. Necklaces designed without clasps, or using functional parts of earrings such as catches and posts as part of the overall designs are a few examples his many innovative creations.
JELLYCAT
Explore all the quirky cuteness from the creators of the softest toys you have ever hugged, cuddled and adored. Established in London in 1999 and launching many new soft toy designs every January and July, there is always something original and quirky yet incredibly soft and sumptuous to find at a Jellycat jamboree. Irresistibly cuddly, sophisticatedly silly, hilariously humorous, a perfect gift for all ages.
LOBMEYR
Lobmeyr is in its sixth generation as a family business today. A love of the material, the emotional relationship with the product and the commitment of personal energy defined their method of working from the beginning. In this context each generation leaves its trace. Though Lobmeyr continually focuses on the contemporary interpretation of light and glass, it has never stopped cultivating its heritage. The old inspires the new, traditional know-how facilitates innovation.
SUSAN BIJL
It is no secret that the Susan Bijl bag was inspired by the good old plastic bag. You could even call it a tribute. The bag is made from 100% ripstop nylon, a textile that is used for manufacturing kites. With its modernist design, signature flash and unlimited possible colour variations, the Susan Bijl bags significantly stand out from other manufacturers of 'daily' bags and carriers. This year the Dutch Susan Bijl celebrates their 10th anniversary with a new site, new collection and even some new products coming up.
WARM ME
Warm ME combines the finest Cashmere and traditional craftsmanship with a modern look and eye-catching designs. Warm ME stands for authentic luxury, handmade in Nepal and made out of 100% finest Mongolian Cashmere.