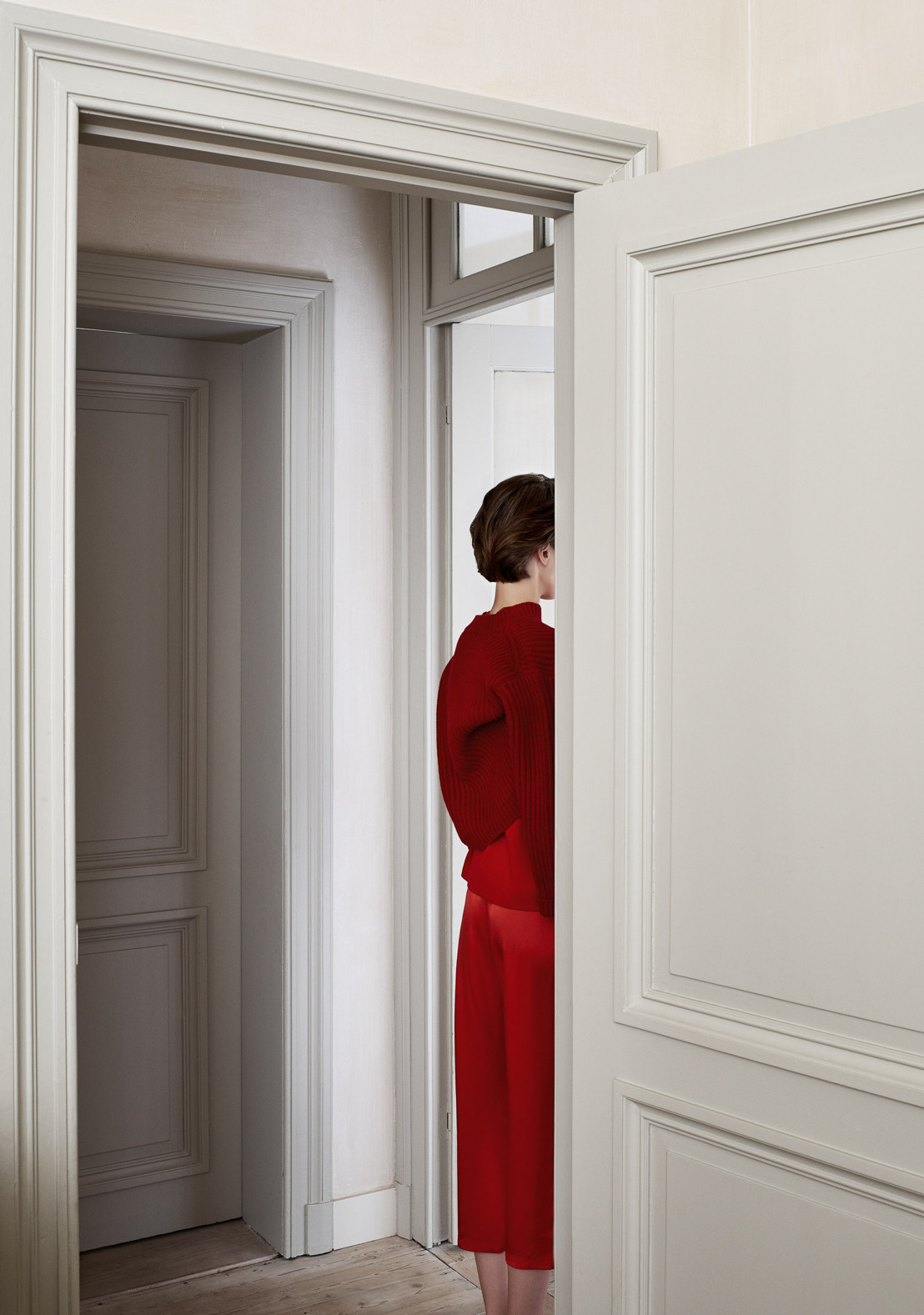 Graanmarkt 13 I The Holiday Special
The Holiday Season is near
Thursday, October 19, 2017 — The Holiday Season has started at Graanmarkt 13: beautiful gifts and objects from (inter)national designers and labels such as Tennen, Atelier Pierre Culot, CristaSeya, Michaël Verheyden, Astier De Villatte, Que Onda Vos, Sebastien Vandekerckhove and Susanne Kaufmann. Download the images below and find even more imagery in the VonYellow press room. If you are interested in lending out items at the Graanmarkt 13 store: let us know!
____________________________________________________________________________________________________________
TENNEN
Tennen Studio (USA) is a multi-disciplinary firm that designs buildings, landscapes, spaces, furniture and objects. They approach their work with curiosity and rigor. Pushing new ideas and technologies, while embracing the things that time cannot change - natural light, change of seasons, and the inherent physical and sensual qualities of materials. Tennen Studio pursues simplicity in our design work, both as an economy of gesture as well as a removal of the non-essential.
ATELIER PIERRE CULOT
The French Pierre Culot (1938-2011) had always been obsessed with pottery. On his many travels around the world, he met the great mid-century ceramicists and felt inspired to create a ceramic universe of his own. In the 1960's Pierre and his wife converted a farm just outside Brussels into a home and studio, where all of his iconic work would later take shape. He began to produce bowls, plates, platters and other vessels using his own press moulds. Since 2011 his son Joseph -together with Pierre's long-time studio assistent- continues his work to keep his father's spirit alive.
MICHAËL VERHEYDEN
Belgian designer Michaël Verheyden creates uncommon objects for common rituals. Bleding serene shapes and meandering materials into pure, refined creations. All objects mirror their creator: caring, thoughtful. "But, the obvious is never obvious", Michaël Verheyden says, referring to the silent, yet story-telling shapes he creates. Revealing his quest for simplicity, against the backdrop of a rapidly changing world.
CRISTASEYA
Being bored with fashion and trends that change every season, CristaSeya states that they are against the current fashion structure. The Parisian designer brand works with editions instead of different collections for different seasons. All the editions, old an new, are simultaneously available at any given time upon request.
ASTIER DE VILLATTE
One-of-a-kind brand Astier de Villatte handcrafts its signature ceramics, glassware, and candles in an antique Bastille workshop, historically home to Napoleon Bonaparte's own silversmith. Best known for their 18th-and 19th-century inspired pottery, their team of twenty ceramicists (perhaps the biggest in Paris) makes each piece in a traditional style passed down through a family of generations. Starting with black terracotta, each piece is finished with a milky glaze that amplifies the unique character of the clay, celebrating its imperfections and ensuring that no two pieces are exactly alike.
QUE ONDA VOS
QUE ONDA VOS (Guatemalan street slang for YO WHAT'S UP) creates handmade fairtrade designs from Antwerp to Guatemala. Designed by Hanne De Wyngaert (Antwerp) and handmade by Mayan Weavers (Guatemala). QUE ONDA VOS tells us the story of handmade objects such as glassware and scented candles.
SEBASTIEN VANDEKERCKHOVE
Sébastien Vanderkerckhove is a newly launched Belgian jewellery brand (2016) that stands for clean, pure and refined aesthetics. His collection is defined by straight lines and geometrical shapes, and inspired by Interbellum Architecture, with a less-is-more attitude. Each piece is handmade from Sterling Silver or Gold plated Brass. Sébastien studied Fashion Design at the Royal Academy of Arts in Ghent. In 2010 he started a Goldsmithing training at the Institute of Arts and Crafts IKA in Mechelen and hasn't been more passionate ever since.
SUSANNE KAUFMANN
Susanne Kaufmann comes from the Bregenzer Forest, a unique valley in the Alps where the knowledge of the healing powers of nature are passed down from generation to generation. Skin-specific formulas and the greatest possible compatibility were part of the concept from the very beginning. Today, the internationally renowned holistic care line Susanne Kaufmann organic treats comprises more than 60 functional products.
HAECKELS
Haeckels is a UK based natural fragrance and skin care brand. Their skin, hair and body products are a work of love; a love of natural ingredients, a love of design and quality but ultimately a love of the heritage of coastal living. All their hand crafted products are formulated in the clifftop Lab in Margate where they only use and distill locally growing botanicals that offer the very best anti-oxidant properties.
AY ILLUMINATE
Ay illuminate is based in the Netherlands and produces it's own lighting in several countries in Asia and Africa. The designers of Ay illuminate are inspired by both nature and different cultures which is reflected in their use of organic shapes and natural (waste) materials combined with local handicraft expertise. To get inspired the design team is working together with the local hand crafters.
SALLE PRIVEE
Salle Privée is a luxury brand for men who seek and respect the virtues of classic menswear. They believe that true luxury is equivalent to quality and take pride in assisting as your curator for iconic essentials with a modernist sensibility. Salle Privée does not work with seasons or multiple collections; there is one unique range of iconic pieces, fulfilling the role of a completed man's wardrobe and complementing the style of any man around the world. With this philosophy, they go back to the essence: it's about clothing, style and classics.
1882
1882 Ltd. is a design-led ceramics brand produced in Stoke on Trent, England formed by fourth and fifth generations of the Johnson Brothers family. At the core of 1882 Ltd. is progressive design and industrial craftsmanship. We produce a combination of essential objects and special pieces that highlight the centuries of industrial heritage craft skills and knowledge that reside in the heart of the British ceramics industry, Stoke on Trent.
MANSUR GAVRIEL
Mansur Gavriel presents high quality, Italian made products with great attention to material, color and detail. Designed in New York City and produced in Italy, Mansur Gavriel was founded by Rachel Mansur and Floriana Gavriel in 2012.
MULLER VAN SEVEREN FOR VALERIE_OBJECTS
Muller Van Severen (BE) has been on an inspired quest for sculpturally interesting furniture objects since 2011 – items that are spontaneous and produced with apparent effortlessness. The universe that they create together dovetails very naturally with their work as separate artists. Muller Van Severen is the first artist duo signed to valerie_objects. A broad selection of their work has now been collected and available world wide.
ESPECES
The Belgian duo Marie Artamonoff and Sébastien Lacomblez co-sign an array of jewels which they named Espèces, displaying their vision of the mineral and animal kingdoms which both captivate them. Their new collection bears the fruits of coincidences, from the crystals found on their travels or, better, from the ones they're growing themselves and which they re-create then as rings, earrings, bracelets or fine and textured necklaces in their favorite materials bronze, gold and silver.
____________________________________________________________________________________________________________
All items are available on graanmarkt13.com or pay a visit to the Graanmarkt 13 store.
More imagery in the VonYellow Press Room
U: graanmarkt 13
P: graanmarkt 13