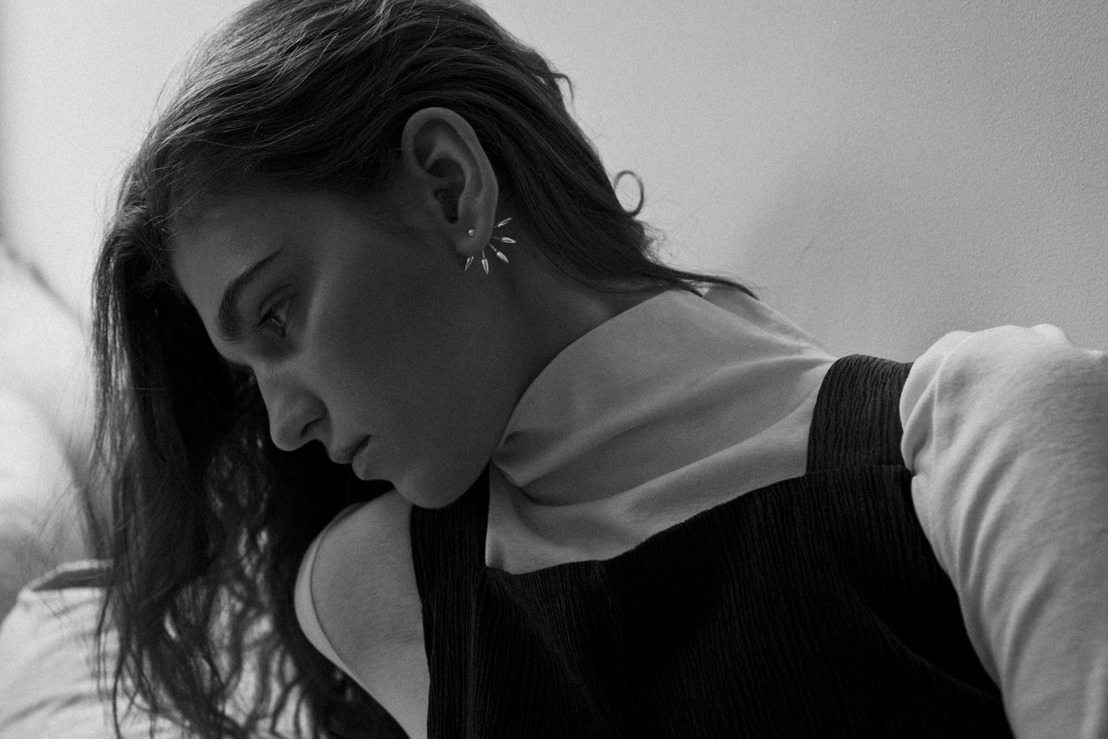 Graanmarkt 13 I Shoes & Accessories
Thursday, August 11, 2016 — New in at Graanmarkt 13: shoes and accessories for FallWinter '16 from international labels like Mansur Gavriel - Paola Cademartori - Pamela Love - Sophie Bille Brahe - Common Projects - Que Onda Vos - Demain Il Fera Jour - Sylvain Le Hen - Pearls Before Swine - Donsje - Shihara. Download the images below and find even more imagery in the VonYellow press room. If you are interested in lending out items from the store: let us know!
____________________________________________________________________________________________________________
More imagery in the VonYellow Press Room
U: graanmarkt 13
P: graanmarkt 13
____________________________________________________________________________________________________________

MANSUR GAVRIEL
Mansur Gavriel presents high quality, Italian made products with great attention to material, color and detail. Designed in New York City and produced in Italy, Mansur Gavriel was founded by Rachel Mansur and Floriana Gavriel in 2012.
PAULA CADEMARTORI
Paula Cademartori, a designer of Italian-Brazilian origin, started her own high-end bags brand in 2010, after working at the style office of Versace. The success of her creations is founded on an aesthetic vision focused on care for details, combined with the determination to carry out production in Italy. Each bag and shoe is conceived as a design object to own and cherish. The precious seal of each model is a metal buckle, personally designed by Paula supported by her background in jewellery and industrial design.
PAMELA LOVE
Native New Yorker Pamela Love began making jewellery in 2007. Pamela Love's creations are deeply spiritual and intuitive. While her inspirations are steeped in American folklore, she also incorporates traditional tribal artisan patterns from North Africa, Mexican folk art, and medieval European iconography into her designs, resulting in her own immediately recognizable aura of modern urban mysticism.
SOPHIE BILLE BRAHE
Sophie Bill Brahe is a Copenhagen based fine jewellery designer. Graduated from London's Royal College of Arts, fine jewellery designer Sophie Bille Brahe has now started up her eponymous brand. Sophie offers pieces that reflect her thrill for storytelling and avant-garde design, always striving to crack modern luxury.
COMMON PROJECTS
Common Projects is an Italian hand-stitched shoe label, founded by Prathan Poopat, an American-based art director and Flavio Girolami, an Italian creative consultant. Their aim is to create classics when it comes to sneakers. The brand has been awarded twice the 'Sneaker of the Week' by GQ magazine.
QUE ONDA VOS
Que Onda Vos is a fairtrade design label that produces scarves, bags, carpets and blankets which are all handmade by Indigenous Mayan weavers in Guatemala. In 2013 Hanne De Wyngaert founded the design label Que Onda Vos in cooperation with a local fair trade organization. This organization offers support to Mayan women in the Guatemalan countryside by making weaving, a traditional part of their daily lives, a solid source of income. Que Onda Vos develops products such as scarfs, bags, carpets and blankets, all 100% handmade by the Mayan weavers in Guatemala. The design of the products is a result of the dialogue, co-operation and interaction between the two cultures.
DEMAIN IL FERA JOUR
David Carette – a photographer and film director – has been travelling since the early 1990s between Brussels, London and international metropolises (Hong Kong, New York, Moscow, Toronto, etc.). In 2009 he launched 'Demain Il Fera Jour' (Tomorrow is another day), an art direction and scenography studio specializing in fashion and contemporary art... It was under that label that, two years ago, he created a capsule collection of T-shirts and sweatshirts.
SYLVAIN LE HEN
Sylvian Le Hen's line of stylish women's hair accessories includes darling hairclips, barrettes, and hair pins. His aesthetic has always been based on luxury, which is why the stylist has been involved with everyone from Chanel to John Galliano, and this same appreciation for the classically luxe design appears throughout the hair accessories range. The Sylvain Le Hen line is renowned for its modern, artistic style.
PEARLS BEFORE SWINE
Montreal-based jeweller Himo Martin turns to unexpected and overlooked sources of beauty for inspiration: thorns, misshapen branches, rough nails, heavy chains. Materials like rugged oxidized silver and intentionally imperfect peals create a sense of rawness that balances his delicate forms.
DONSJE
Amsterdam-based Donsje offers a wide range of adorable bootie and accessories for infants, toddlers and kids. Each Donsje bootie blends padded comfort with the space to move freely, allowing your child's feet to develop naturally and safely in preparation for those long-awaited first steps. Donsje has her own factory in Indonesia. The Donsje team in Indonesia, existing of local artisans who work at the factory or at their homes, lovingly create the handmade booties and accessories. The workers are paid fair wages and are treated respectfully, which is an important statement made by the founder of Donsje.
SHIHARA
Yatu Ishihara began creating his signature pieces in 2008 for friends and family after studying jewelry design in Tokyo. Shihara is known for its innovative and elegant lines. Ranging from earrings to rings to necklaces, Ishihara works with simple materials such as gold, silver, diamonds and pearls. Both subtle and striking, his work's simplistic nature is its signature. Shihara considers jewelry from a theoretical standpoint, while updating the conventional rules, functions and structure of jewelry into a more clean, streamlined and beautiful design. Necklaces designed without clasps, or using functional parts of earrings such as catches and posts as part of the overall designs are a few examples his many innovative creations.