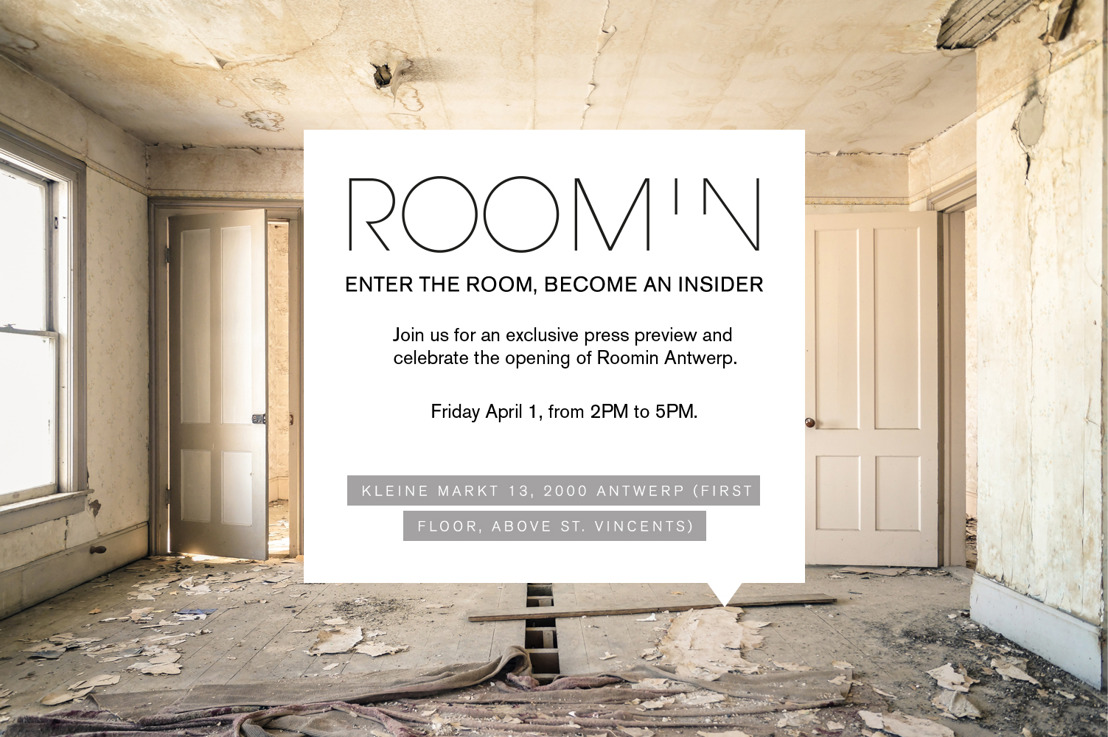 INVITE I Roomin Antwerp I Press Preview 01.04
Thursday, March 17, 2016 — Join Roomin founders Stéphanie Duval and Nele Pieters to celebrate the launch of Roomin.be, the brand new home inspiration platform that aims to become the reference for interior design inspiration. Twice a year, Roomin will take the inspiration offline by settling down in a different city, taking over a space and making it their home. The first edition of this temporary experience will take place in Antwerp, in the apartment on the first floor above Antwerp hot spot St. Vincents, from 1 April to 19 June 2016.
"Roomin is a one-stop destination for interior design inspiration. Discover the stories behind beautiful homes, creative brands and talented people both online on Roomin.be, and offline in our temporary experience apartments. We'll hand you all the tools you need to apply the inspiration to your own home, and to create a better, more beautiful life." - ROOMIN founders Stéphanie Duval and Nele Pieters
Roomin Antwerp
At the first floor apartment of Antwerp hot spot St.Vincents, interior architect Sofie Vertongen created a welcoming space to get inspired. Every Thursday to Sunday from April 1st to June 19th, visitors are welcome to come hang out in our living room, go through the cupboards in the kitchen, try out the bed or simply browse the entire apartment. Everything you see is for sale, either right there in the apartment or by ordering your made-to-measure version.
Don't call Roomin a pop-up shop though, we like to think of it as more of a temporary experience. Join us for free yoga sessions in the living room every other week, or enroll for one of our highly inspiring evening workshops. Each event is curated to help you get the most out of your life and home!
WHEN
Friday 1 April
2PM to 5PM
WHERE
St.Vincents
Kleine Markt 13
2000 Antwerp
RSVP & MORE INFO
lies@vonyellow.be
Feel free to schedule an appointment in the Roomin Antwerp apartment,
if you can't make it on Friday 1 April.