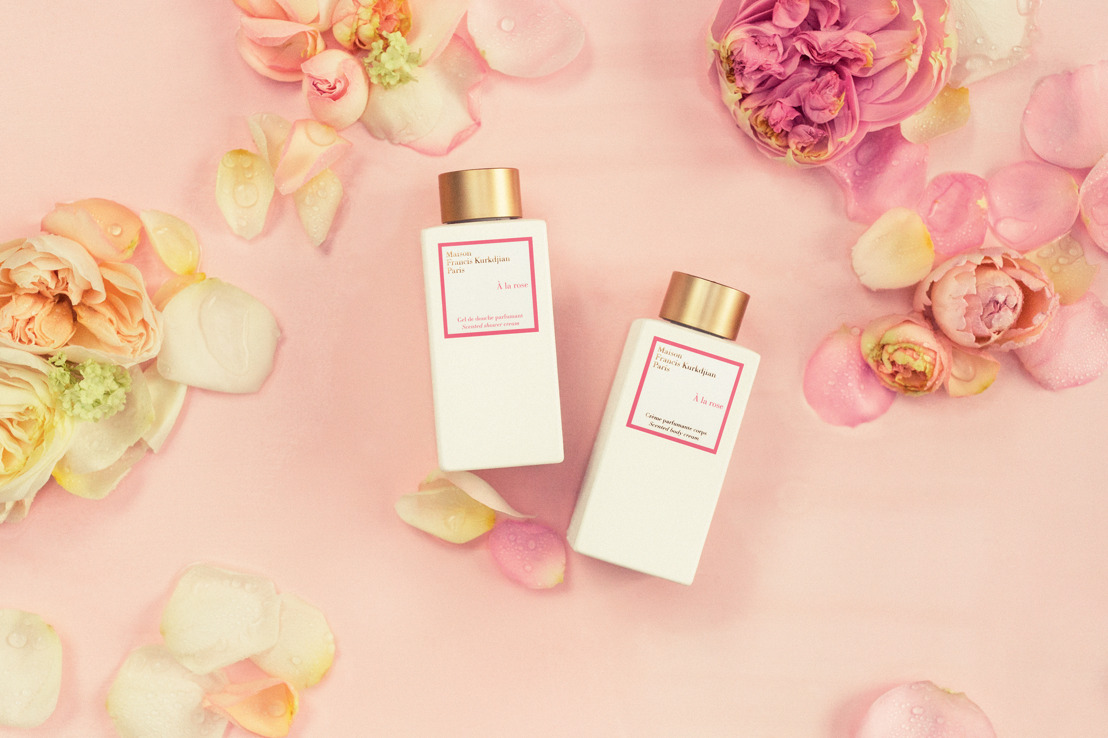 Maison Francis Kurdjian launches new body line 'A la rose'
Now available at Graanmarkt 13
Wednesday, March 30, 2016 — The 'A la rose' eau de parfum now welcomes a new body line composed of a scented body cream and shower gel for a special beauty ritual of an elegant and radiant femininity.
A la rose, to passion, to love... to beauty
More than simple extensions of the eau de parfum, these two new additions to the À la rose range are beautifully perfuming. They adorn the body with a dazzling floral scent that owes its aura to the sumptuous bouquet of Centifolia and Damascena roses. A delicate way to complete the À la rose experience with a sensual gesture.
Presented in a newly designed bottle with refined shapes, this new body collection is an accessory that completes Francis Kurkdjian's olfactory wardrobe.
A la rose scented body cream
A second skin with the feminine softness of A la rose. A nourishing and moisturizing body cream with extracts of sheabutter combining floral and citrus notes with a woody cedarand musk accord. It nourishes and sublimes the skin for a silky and satin-soft effect.
New bottle of 8.5 fl.oz. - € 55 - Available now
A la rose scented shower cream

Water pleasures mingle with the feeling of freshness of the A la rose shower cream whose feminine wake reveals the radiance of Damascena and Centifolia roses.
New bottle of 8.5 fl.oz. - € 45 - Available now
Contact lies@vonyellow.be for more information or samples