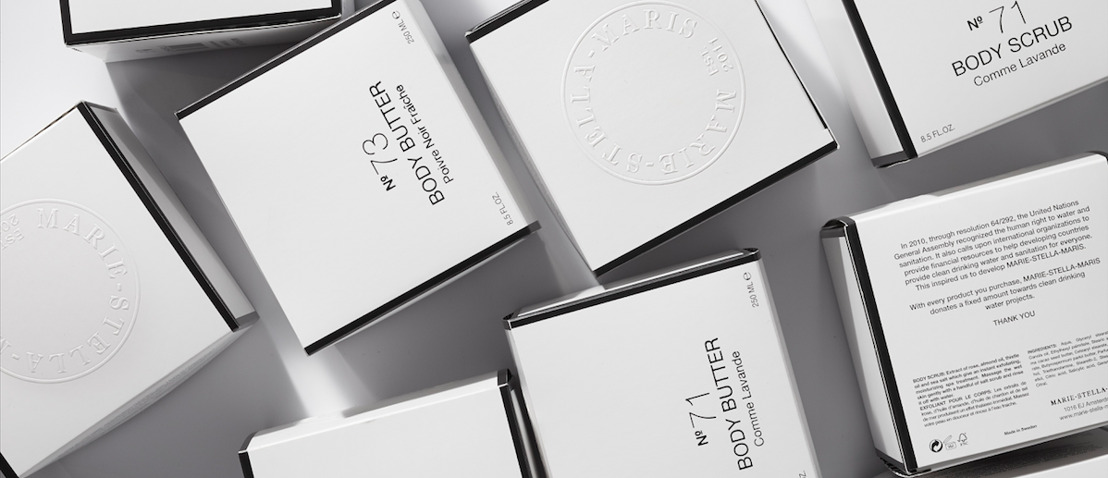 NEW IN at Graanmarkt 13
BEAUTY & WELLNESS
Wednesday, February 24, 2016 — Discover new beauty and wellness products from top brands like Maison Francis Kurdjian, Susanne Kaufmann, Marie-Stella-Maris, Kenkawai and Santa Maria Novella. Now available at Graanmarkt 13. Please let me know if you would like to sample one of these products. More info and images below!

MAISON FRANCIS KURDJIAN - BACCARAT
An encounter between two symbols of excellence, Maison Baccarat and Maison Francis Kurkdjian. The combined magic of Nature and Man, transforming raw materials into a sensory element. A united expression with an outpouring of expertise, an influx of minerals and a breath of fire. That is how Baccarat Rouge 540 came into being, with its graphic and extremely condensed olfactory signature. A luminous and intense eau de parfum with amber and woody floral tones.
The ethereal facets of jasmine and the radiance of saffron carry the ambergris mineral notes and woody tones of freshly-cut cedar.
olfactory family: amber woody floral
top notes: jasmine and saffron
middle note: ambergris accord (woody amber) base notes: cedar accord; fir balsam
€195

SUSANNE KAUFMANN - as from APRIL 2016
Susanne Kaufmann organic treats. Skin-specific formulas and the greatest possible compatibility were part of the concept from the very beginning. Today, the internationally renowned holistic care line Susanne Kaufmann organic treats comprises more than 60 functional products.
Susanne Kaufmann comes from the Bregenzer Forest, a unique valley in the Alps where the knowledge of the healing powers of nature are passed down from generation to generation. From an early age, she has always been fascinated by the idea of using the intensive effect of the Alpine plant world in a modern manner for beauty, health and comfort.
She began to realise this idea in a very special place, the Susanne Kaufmann spa in Hotel Post Bezau. Together with a team of pharmacists and dermatologists, she developed powerful results-oriented products for the applications in this spa from precious natural ingredients.

MARIE-STELLA-MARIS
Marie-Stella-Maris is an Amsterdam-based lifestyle brand that believes everyone should have access to a source of clean drinking water. By offering natural mineral water and a fine range of body, skin and home products, they are dedicated to contribute.
For each product you purchase, Marie-Stella-Maris donates a fixed amount towards clean drinking water projects worldwide.

KENKAWAI
A collection of organic & handmade goods from Japan. The products are enriched with charcoal, which is know for its antibacterial & purifying effects.

OFFICINA PROFUMO-FARMACEUTICA DI SANTA MARIA NOVELLA
The first stage of existence of the "Officina" can be traced back to the 1221 when the Domenican friars, arriving in Florence, built their monastery just outside the city gate. Shortly afterwards they began to study and experiment the properties of officinal herbs grown in their gardens next to the monastery.
During the 18th century the fame of the products and formulas developed by the friars spread far and wide reaching Russia, India and China.
After 400 years of uninterrupted business in the building situated in Via Reginaldo Giuliani tradition is perpetuated and renewed. Raw materials of the highest quality are still used and apothecary father's artisanal procedures are still followed, yet the company avails itself of modern technology and state of the art equipment.
www.smnovella.it

________________________________________________________________________________________

More images via the VonYellow press room
U: graanmarkt 13
P: graanmarkt 13

Please don't forget to mention Graanmarkt 13 when publishing these images.
More info via lies@vonyellow.be