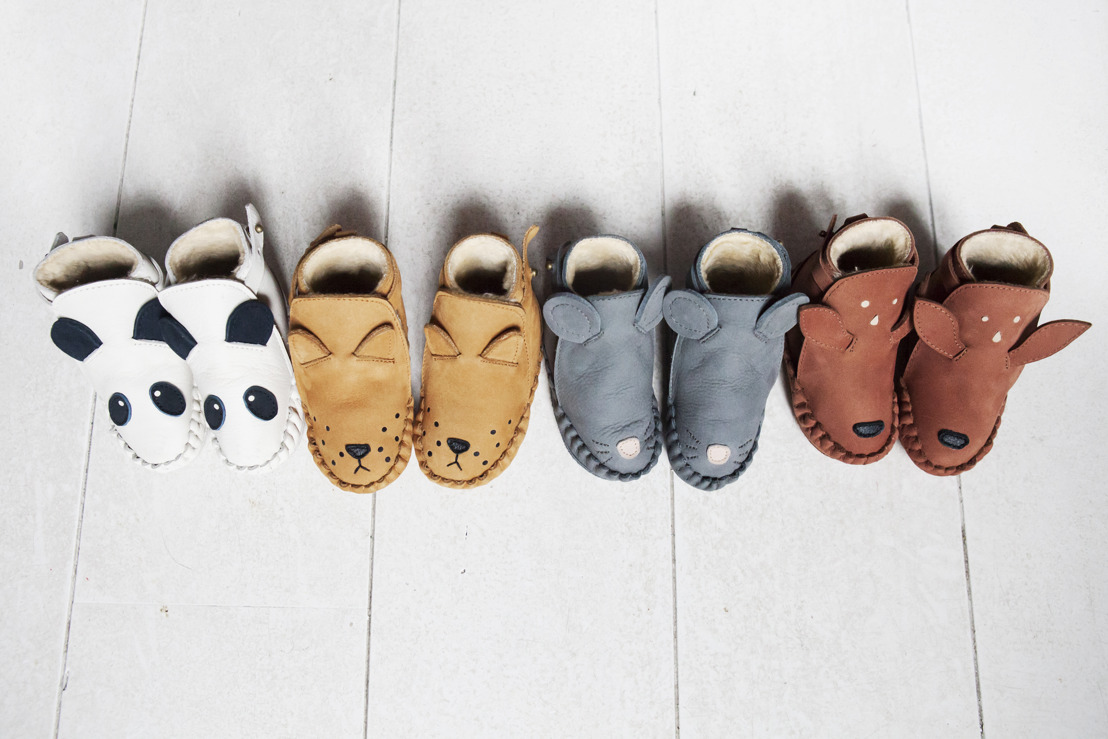 New in at Graanmarkt 13 I Donsje
Tuesday, August 16, 2016 — brand new at Graanmarkt 13: the übercute kid's label Donsje. With the healthy development of tiny feet in mind, Amsterdam-based Donsje offers a wide range of adorable booties and accessories for infants, toddlers and kids. Key elements in their philosophy are luxury leather materials, handcrafted design, comfort, durability and cuteness.
In Donsje designs, baby and toddler feet are well-protected and have the space to move freely, allowing them to develop naturally and safely in preparation for those long-awaited first steps. The leather soles have been roughened and are non-slip, its fastening allows the shoes to be slipped on and off easily, keeping them securely on once fastened.
FAIR TRADE
Donsje has its own factory in Indonesia. The Donsje team in Indonesia, existing of local artisans who work at our factory or at their homes, lovingly create the hand-made booties and accessories. Donsje believes it is important for manufacturers to stick to fair trade regulations and so workers are paid fair wages and are treated respectfully. Besides abiding by the fair trade regulations they also put a lot of effort in recruiting enthusiastic and fully committed employees, who are trained how to manufacture Donsje products with an eye to detail.
Donsje is now available at Graanmarkt 13. Please mail lies@vonyellow.be for lendouts.